---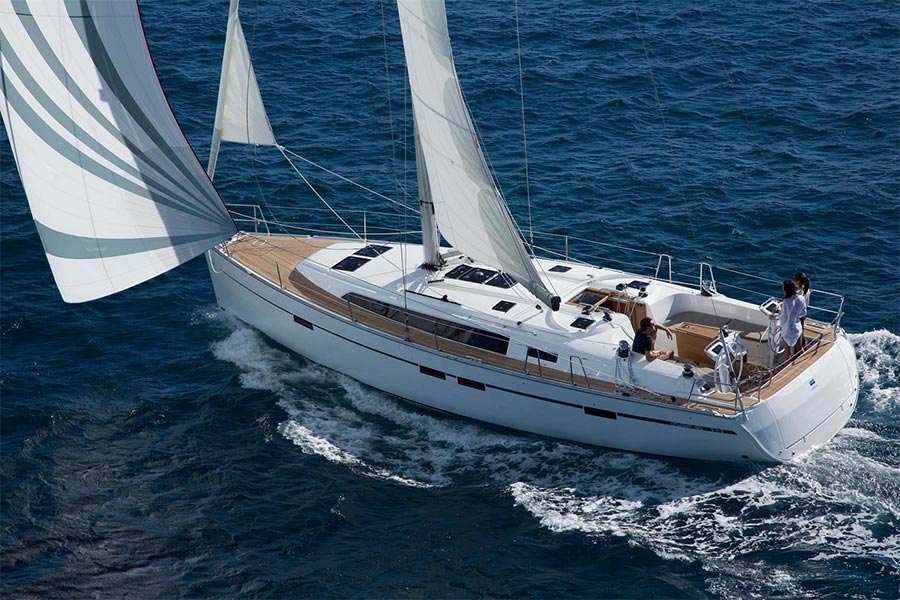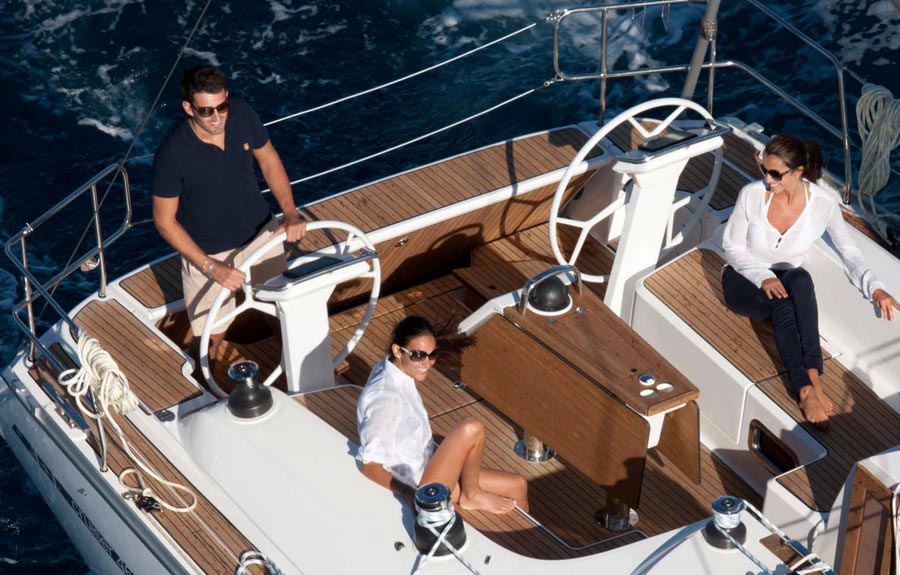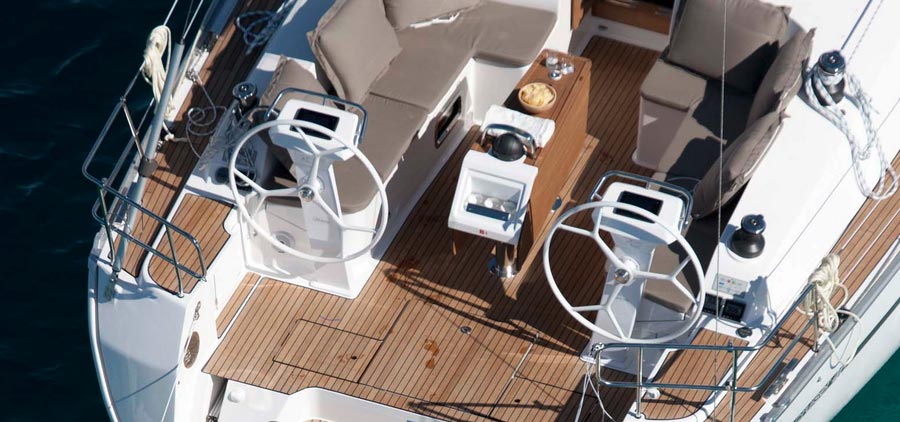 After years of successfully delivering the Jefa rudder systems for their yachts, Bavaria Yachts have decided to also equip their yachts with Jefa steering systems. The Jefa team has designed a very compact and efficient steering system for the new models 46 Cruiser and 51 Cruiser, a twin steering system driving twin rudders. The 46 Cruiser and 51 Cruiser are steeringwise identical.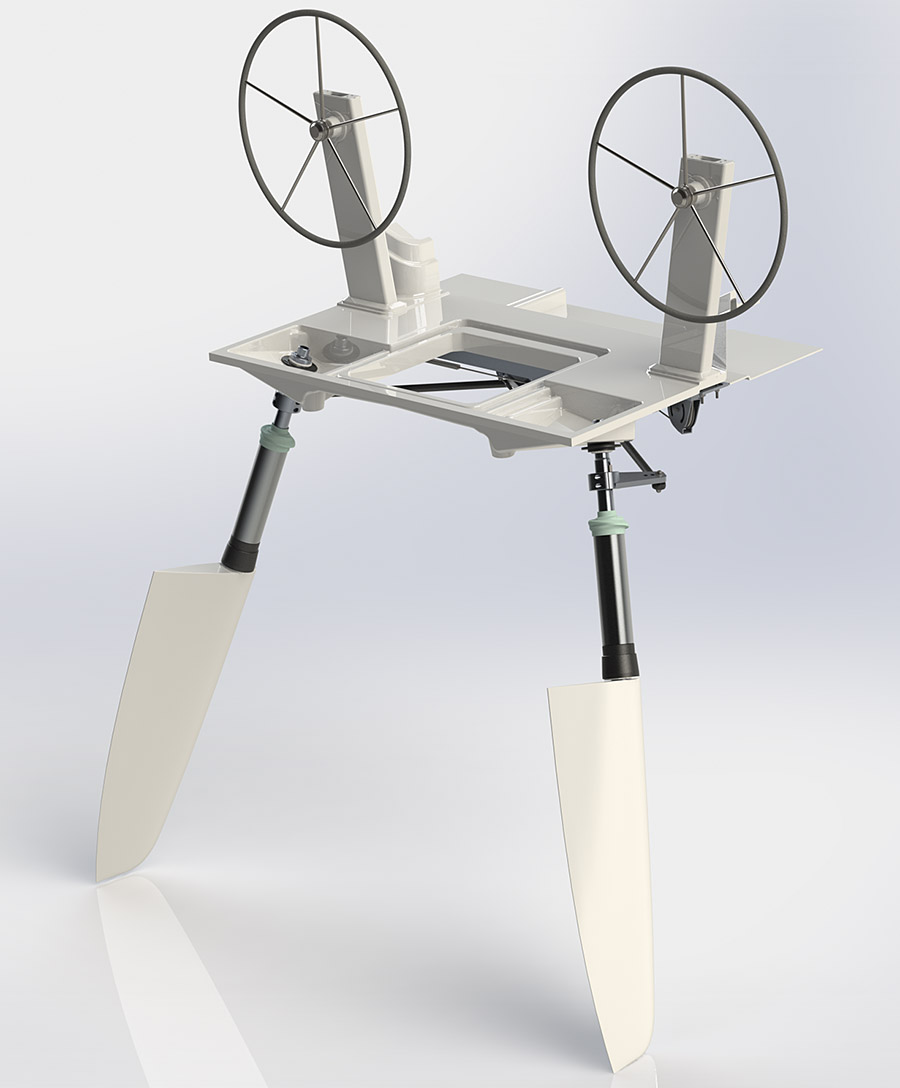 All movable steering parts are produced by Jefa: Rudderstocks & blades, rudder bearings (self-aligning roller bearings), twin cable steering system and the autopilot drive unit.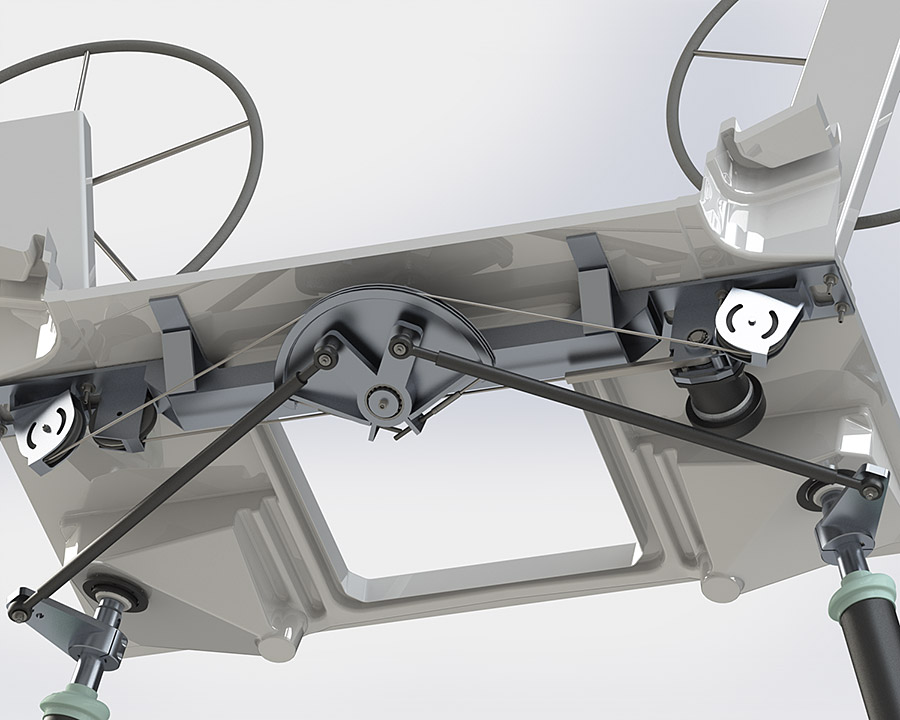 A closer look of the system seen from below. The cable system drive the central quadrant which drives both rudders via a draglink. The autopilot drive (black mushroom) is integrated in the system and easy and quick to mount.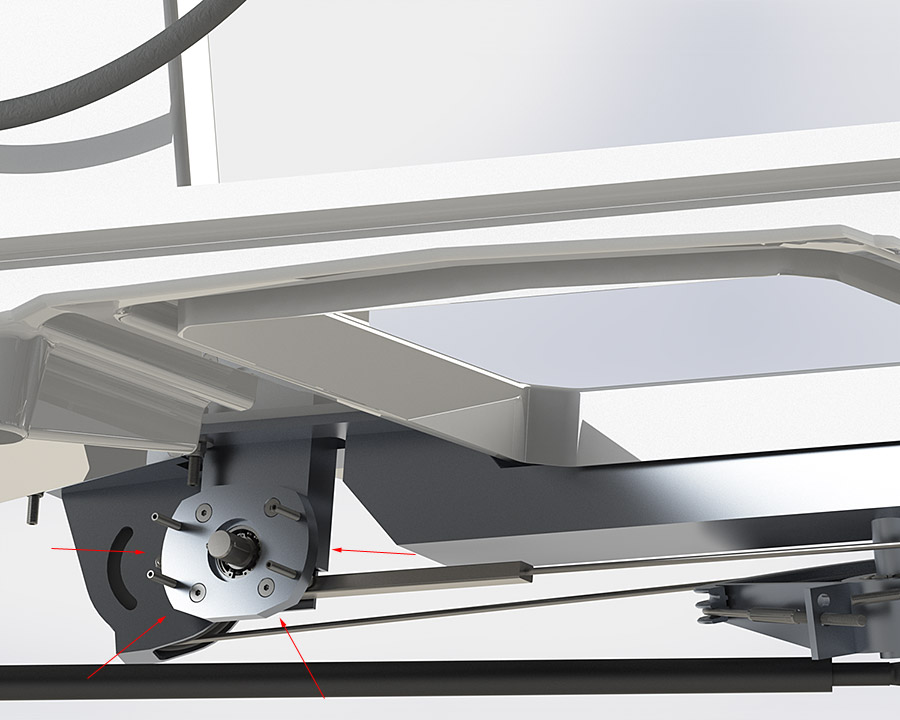 A look of the autopilot flange without the drive unit. Standard the ship is delivered like this making the autopilot drive installation a matter of minutes. Especially as the rudder feedback unit can be integrated inside the drive unit (only for Garmin pilots).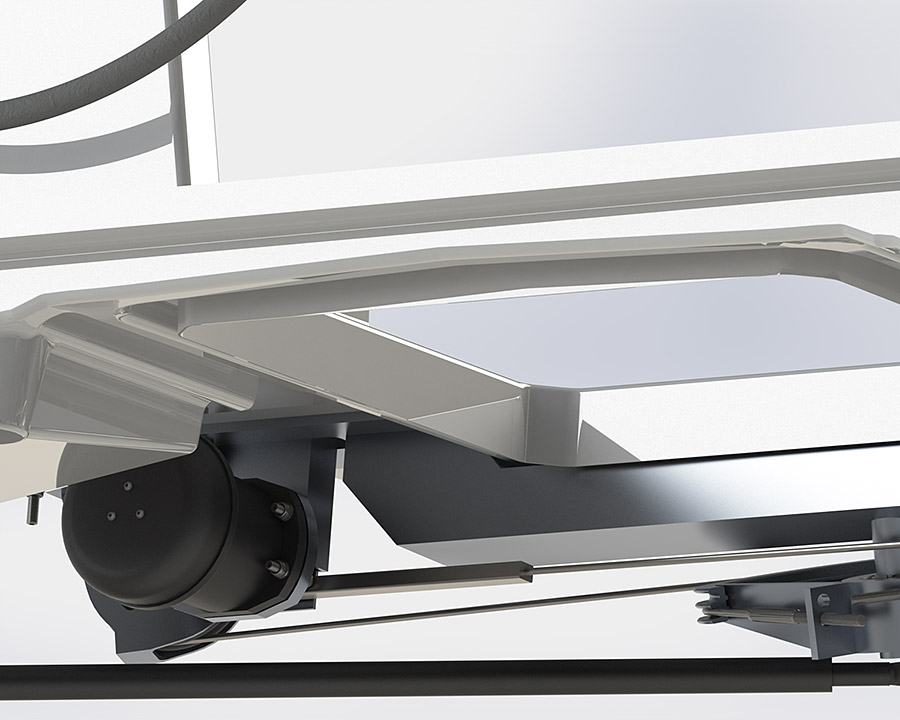 The autopilot mounted to the autopilot flange.
In the below overview the drive unit options for all Bavaria yachts are visible. Please click on the overview to open it as PDF and for retail prices, please click here.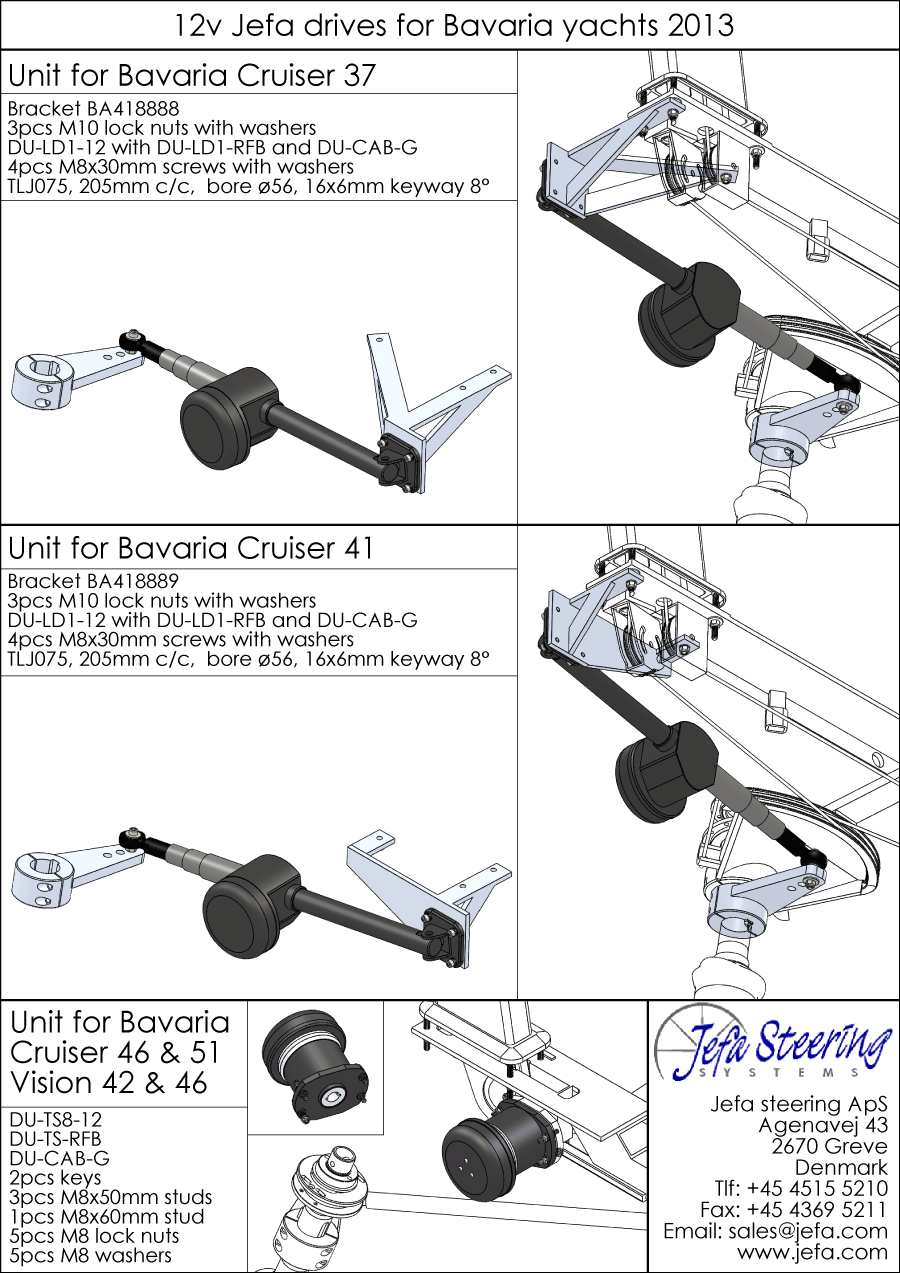 When you have any questions, please don't hesitate to contact the Sales office. For details follow this link.