---
Modern sailing yachts are equipped with many electric and electronic parts. All on board electrics are a danger to underwater metals like the rudder stock and propeller shaft as it could cause electrochemical corrosion also known as electrolysis or galvanic corrosion.
Insulating the rudder stock from the rest of the boat is therefore vital. As the rudder is operated by the steering system and the steering system is connected to the deck, instruments, compass lightning and other electrical parts, itís vital to insulate the steering system from the rudder system. With rod systems this was quite simple as JEFA has developed special insulating rod ends (rose joints) in the past, but with the very popular cable systems this was not possible as chain and cable could not be interrupted. So with the smallest wire fault, the rudder stock would severely corrode requiring a complete replacement of the rudder.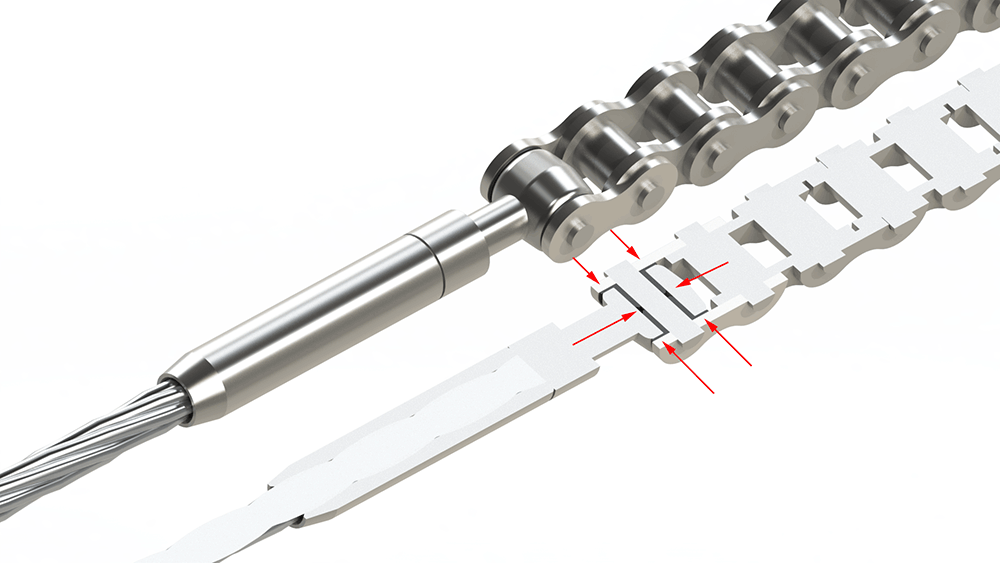 | | |
| --- | --- |
| The JEFA team developed a very unique insulator between the wire terminal and the last chain shackle so the steering wire which is connected to the metal quadrant is insulated from the rest of the boat. Steering chain has been used in wheel steering systems for many decades and JEFA is the first company to come up with a good, simple and cheap solution to insulate it. The steering wire insulator will be delivered on all JEFA steering systems as standard and is available at very low cost for retrofit on all existing JEFA steering systems or other brands. | |
Please see the YouTube animation on the steering insulator:
The Jefa wire insulator will be standard on all JEFA wire steering systems from spring 2016 onwards.